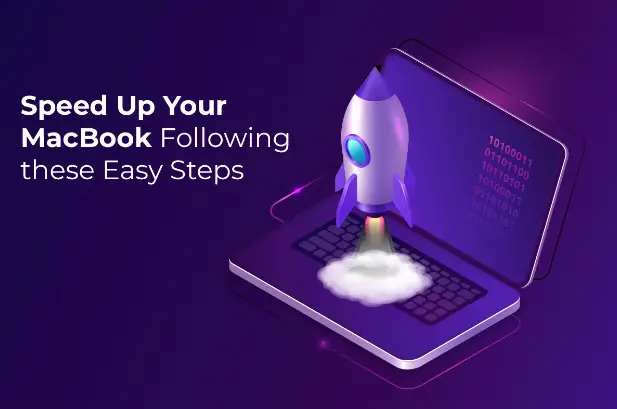 Apple launches different models of Macs every year or alternate year to ensure that the demand for top-tier computers featuring exceptional hardware-software combo does not remain unfulfilled. Out of all the models of Macs, MacBooks are immensely popular among the masses. People from different walks of life, including students, prefer Apple's MacBooks over laptops or notebooks manufactured by other companies. According to The Collegian, around 71 percent of college students prefer MacBooks over Windows PC, primarily because they feature an elegant & easy-to-carry design, offer better security and data protection, and are perfect for running fast-paced applications. 
However, similar to other computers, MacBooks also exhibit issues from time to time. A common problem that users of different MacBook models face is bootup error. For example, there are instances when MacBook Air won't turn on but is charging. Thankfully, there are numerous ways following which users can resolve the issue and enhance their device's performance. For starters, users can boot up their Mac or repair it using the Recovery Mode. Besides this, users can also solve the problem by restarting their Mac in Safe Mode or resetting their device's SMC or formatting their device. 
Another common MacBook issue, which exhibits itself in devices subjected to continuous use for years, is below-par or slow performance. When a Mac starts underperforming, it prevents users from utilizing the device's power to the best of its capabilities. Thankfully, there are numerous effective methods and ways following which owners of Apple's portable computers can enhance their device's performance. This article will list numerous steps and tactics following which MacBook users can speed up their device's performance.
Let us dive right into it:
Delete Obsolete Applications and Files
One of the most well-known solutions for solving problem issues on Macs is getting rid of unnecessary applications by uninstalling them. There are instances when MacBooks exhibit a laggy performance due to insufficient storage space. Thus, if you wish to continue using your Mac without upgrading, it would be best to get rid of obsolete applications installed on your Mac. There are numerous ways following which you can get the job done. For example, to uninstall apps in a generic way, all users need to do is find and click on the obsolete app they wish to delete and click on the "Move to Trash" option. Besides this, users can permanently delete the deleted apps by emptying their Mac's Trash folder. Uninstalling or deleting obsolete applications will allow your Mac's remaining applications to function properly by utilizing the required resources. Moreover, doing so will also have a positive impact on your MacBook's overall performance. Besides uninstalling applications, you can also vacate your Mac's storage space by getting rid of unnecessary folders and files, including multimedia content, documents, app data, etc. 
Install the Latest macOS Updates
To ensure users of the powerful portable devices enjoy new and exciting features, Apple rolls out a major macOS update every year. Besides featuring new and exciting features, macOS updates also house better-optimized old features. Moreover, developers keep rolling out patch updates to address new concerns, such as bugs and errors. If you are experiencing performance issues on your MacBook, it may be due to an outdated macOS version. Hence, it would be best to navigate to your Mac's Apple menu, open the Software Update section, and download and install the latest available update. There is a high chance that doing so will solve all performance-related issues on your Mac and speed it up. Moreover, it will also facilitate you to explore and utilize new features and additions. 
Terminate Resource-Hogging Background Processes
Another proven method following which you can speed up a slow and laggy MacBook is by decreasing RAM usage, which can easily be done by disabling or terminating resource-hogging processes. One of the easiest ways to get the job done is by using macOS's native task manager, known as the "Activity Monitor ". Users can utilize the powerful utility to assess which processes are using more CPU and RAM resources than usual and easily terminate them by following a few simple steps. If you own a MacBook and wish to get rid of problematic background processes, you can easily do it by opening the Activity Monitor utility, navigating to the section showcasing the list of background apps and processes, clicking on the activity you wish to terminate and clicking on the stop icon present in the top bar. Besides using the Activity Monitor utility, you can also opt to use a third-party tool like iStat Menus. It is a powerful app that monitors and displays important statistics related to the device's performance, such as CPU and GPU usage, occupied disk space, etc. 
MacBooks are top-tier portable devices using which individuals can perform even the most demanding computational task without hassle. If you own a MacBook and are facing performance issues, follow the optimization tips mentioned above. 
Sources:
https://www.kstatecollegian.com/2021/12/21/here-is-why-71-percent-of-college-students-prefer-macbooks-over-windows-pcs/#:~:text=MacBooks%20are%20perfect%20for%20running,systems%20with%20a%20generic%20approach.
https://setapp.com/how-to/fix-a-macbook-wont-turn-on-issue
https://www.macworld.com/article/668632/how-to-speed-up-a-mac.html