As an Amazon Associate, I earn from qualifying purchases at no extra cost to you. Thank You for your support.
Best Ripple Wallets XRP – Ripple is really booming! Ripple XRP is currently the 4th most significant cryptocurrency right after Bitcoin, Etherum, and Litecoin by market cap. In the past one or months the price is going up really high and guys you don't want to miss on this gold mine.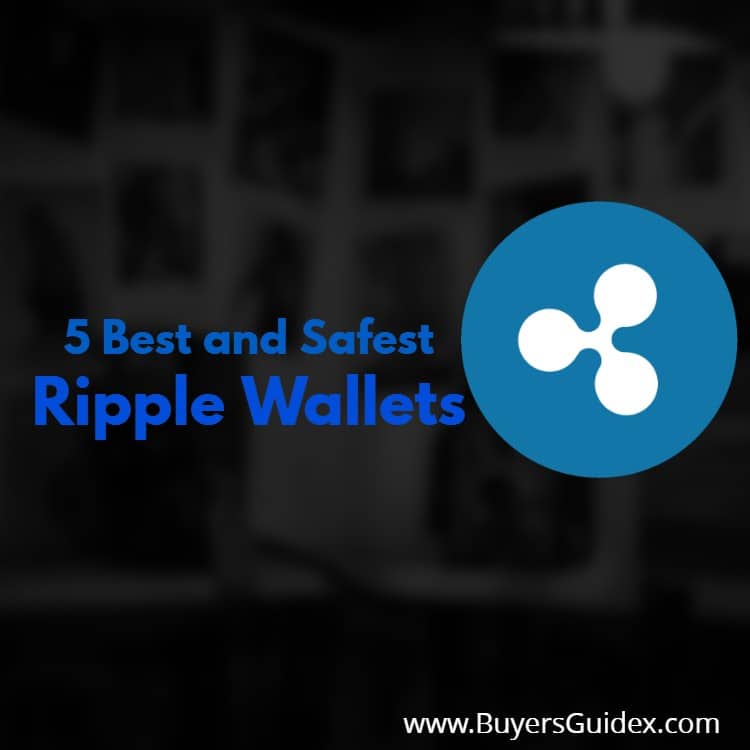 A lot of people have been contacting us about the best and safest wallets for ripple, and we have been doing our research and came up with these Best Ripple Wallets which are super safe, and you don't have to worry about losing your ripples at all.
Best and Safest Ripple Wallets XRP – What is the Best Ripple Wallet?
| | | | |
| --- | --- | --- | --- |
| Name | Type | Supported CryptoCoins | |
| Guarda Wallet | Online | BTC,XRP,ETH,LTC, and others | |
| Atomic Wallet | Online | BTC,XRP,ETH,LTC,Dash and others | |
| Ledger Nano S(EDITOR'S Choice) | Hardware | Btc,Eth,XRP,BTG,ETC,LTC and Other Alt Coins | |
| Rippex | Online | XRP and BTC | |
| Binance | Online | BTC,XRP,ETH,LTC,Dash and others | |
| CoinPayment | Online | BTC,LTC,BitConnect,XRP and Others | |
Best and Safest Ripple Wallets XRP – What is the Best Ripple Wallet?
Guarda Wallet
Guarda Wallet is cryptocurrency wallet and its available in Desktop, Web, Mobile, and Chrome Extension versions. You can use it on Windows, Mac, Ubuntu, Linux, iOS, and Android. Guarda Wallet accepts around 40+  coins and 10000 tokens. The popular coins that are accepted in Guarda Wallet are Bitcoin, Ethereum, Ripple, Bitcoin Cash, Litecoin, EOS, Binance coin and more.
Guarda is a company based in Estonia. They are one of those rare wallets that support BEP2 Token (Binance Chain). My favorite feature with Guarda is that you can buy and also exchange cryptocurrency on the wallet itself.
Some of the Unique Features of Guarda Wallet are
Guarda Wallet is available in iOS, Android, macOS, and Chrome Extension, as its a multicurrency wallet you can use this on any device that you own. Every few wallets support so many platforms at the same time.
User-Friendly and Lightweight
Guarda Wallet is very much user-friendly and lightweight. I run this wallet on my macOS and it runs really smoothly without loading up my memory. Even a beginner can use this wallet easily as its user interface is really minimal and easy to use. 
Buy and Exchange Currency
Guarda Wallet has a builtin Currency Exchange which is powered by ChangeNow and CoinSwitch. You just Buy and Exchange currencies on the wallet itself which is super handy.
Guarda Wallet supports more than 40+ coins and 10000 tokens such as Bitcoin, Ethereum, Ripple, Litecoin, Binance Coin and more. 
Atomic Wallet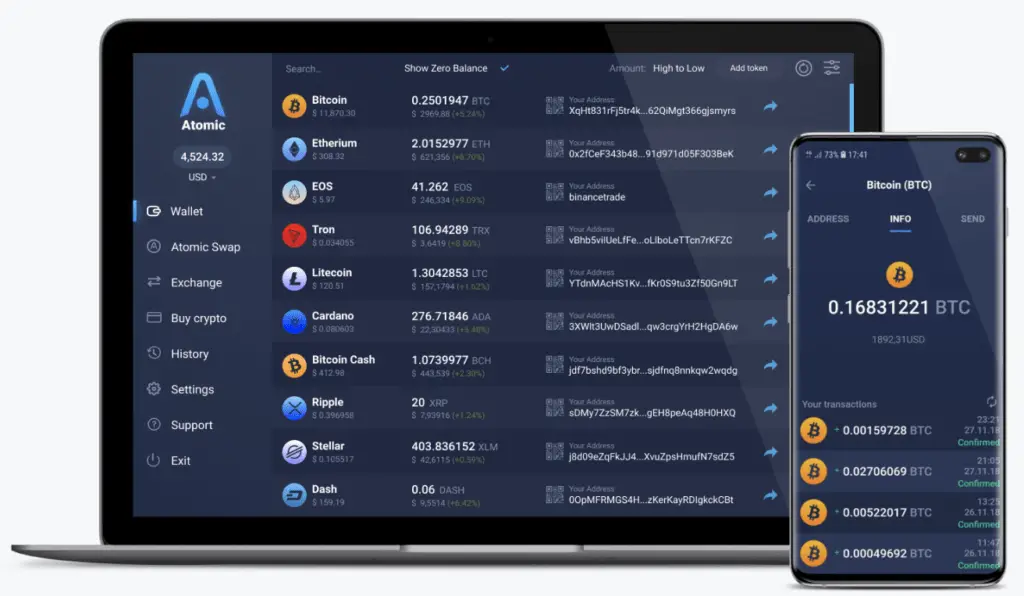 Atomic Wallet is really a very unique and powerful cryptocurrency wallet. They have some really good and powerful features. One of my favorite reason for the atomic wallet is how transparent they are and also the reliability. 
Some of the features of Atomic Wallet are 
Atomic Swap Exchange is where you use decentralized Atomic Swap to proceed with cross-chain exchange avoiding third party risks. 
You can buy cryptocurrency on the wallet itself. You can crypto such as Bitcoin, Litecoin, Etherum, Ripple and Bitcoin Cash with your bank card. They accept many currencies such as USD, EUR, and many others. 
Atomic Wallet is very secure. They have really strong encryption built so you don't have to worry about the safety of your currencies in the wallet. 
Atomic Wallet supports more than 500+ coins and tokens. They support popular coins such as Bitcoin, Etherum, Litecoin, XRP, Binance Coin and more. 
Ledger Nano S
Ledger Nano S is known for its security and how safe this wallet would keep your ripple coins because it is a hardware-based wallet.
We totally recommend this wallet because of its user-friendly, safety, and other reasons.
It supports all the top cryptocurrencies like Bitcoin, Etherium, Litecoin, Ripple, Dash, Bitcoin Gold and many other altcoins, and they keep adding new coins every day.
Unique Features of Ledger Nano S
Ledger Nano S supports Bitcoin, Litecoin, Ethereum, Ripple, and altcoins.

Check and confirm transactions on the display and confirm with using the physical buttons (anti-malware second factor).

Your confidential data is never exposed: it is secured inside a strongly isolated environment locked by a PIN code.

Your accounts are backed up on a recovery sheet. Easy restoration of any Ledger device or compatible wallets (BIP39/BIP44).

Ledger Nano S supports the FIDO® Universal Second Factor authentication standard on Google, Dropbox, GitHub or Dashlane.

Use companion apps such as cryptocurrencies wallets, and also FIDO® U2F, GPG, SSH or build your own applications.

Compatible with Windows, Linux, and Mac.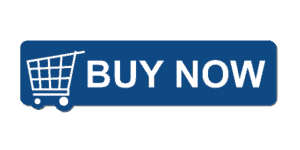 CoinPayment
CoinPayment is one of those multi-cryptocurrency wallets and it is really good. With just one account you can store multiple cryptocurrencies like Bitcoin, Ripple, Litecoin, Audiocoin, Adzcoins, and many others.
Currently, CoinPayments are accepting 85+ Cryptocurrency (New Coin Added Everyday).
Unlike other cryptocurrency wallets, this wallet has a unique feature that is you can buy online using your cryptocurrency without withdrawing it into your account. It is a really good ripple wallets.
Features of CoinPayment
CoinPayments supports BitGo Instant making Bitcoin payments faster than ever before.

Protect your coins in the vault, requiring a time amount you specify before being able to spend them.

Auto convert for some of your coins, saving you the trouble of moving funds, wasting time and fees.

United States and Euro merchants now have fiat settlements directly to their bank accounts.

Simple interface for in person transactions.

Access your account, accept payments in person, and convert coins anywhere with mobile apps for Android and iOS.

Optionally store your coins in their secure online wallet.
Gatehub
Gatehub is one of the official ripple wallets which is been recommended to use by Ripple Lab. But still, gatehub accepts multiple other popular cryptocurrencies like Bitcoin and Etherum. One great feature in gatehub that I like a lot is that you can buy ripple or other currencies in the wallet itself but you need to buy bitcoin first and the exchange which is pretty good.
Features of Gatehub Ripple Wallet
You can get a comprehensive view of all your assets on a single page and trade accordingly, and these take place real time.

You get to see the live charts of the performing cryptocurrencies in the wallet itself.

Quick Payments: All you need to do is enter the name and click send, it's that easy.

Trade currencies and cryptocurrencies directly on the Ripple network. Easy to use graphical interface with complete market data.

Diversify your portfolio by trading precious metals such as gold and silver. You can also trade many other assets including bitcoin and XRP.
Rippex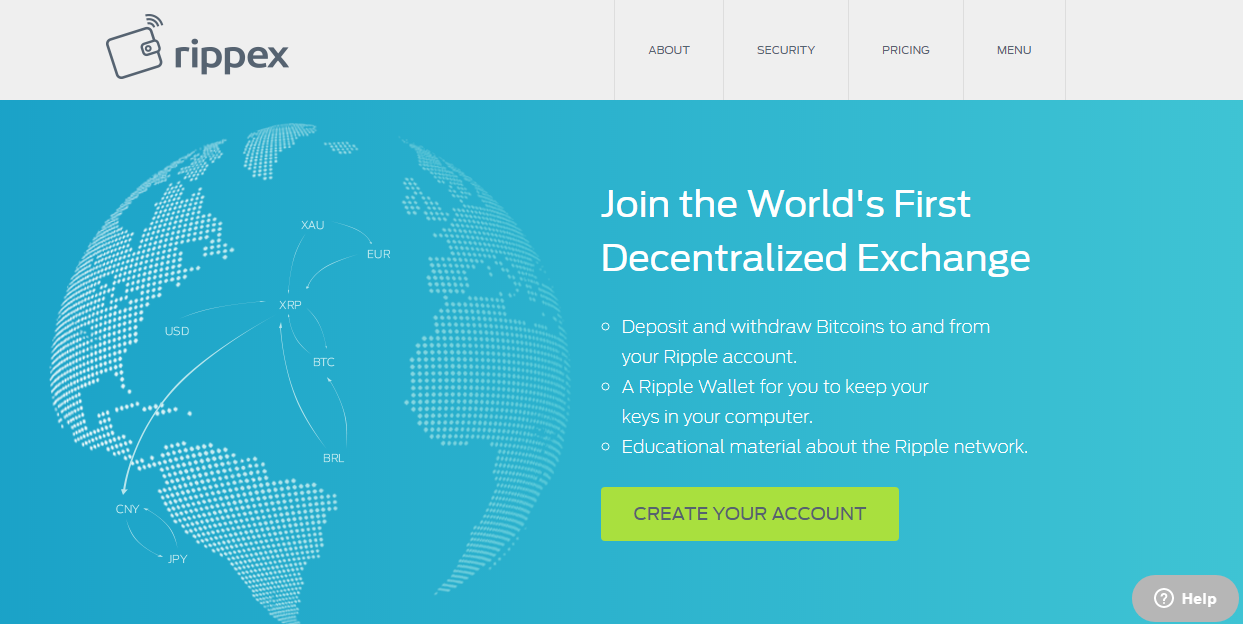 Rippex is one of those wallets is very unique in nature. It is the first Brazilian wallet which is international now and it really good. But its fairly new so it might have some bugs.  
The Rippex wallet is famous for its very low transaction fee where registration on their website is free. They offer several advanced levels of functions to their wallet users which include multi verification process, advance privacy, transparency of transaction and full control over your wallet account from mobile and computer system.
It is a software-based wallet, so you need to download it and use. They work in multiple currencies like TBTC, XRP, USD, EUR, CNY, JPY.
Features of Rippex
Multi-verification: Transactions are validated by the Ripple network.

Ripple balances are stored in your computer

Keep your privacy even in a public network

Transactions are always public and auditable
Binance
I am sure that you would have definitely heard the name Binance! It is one the popular and rapidly growing cryptocurrency exchange company that doing really good in the industry currently. They have been adding new coins every single day and their transaction fees are also pretty nominal too.
Though we don't recommend you keep your currencies in these exchanges because they are not really meant to be a wallet company but an exchange. Don't keep your currencies for like more than 3 days because you can really guess what might happen to it. We recommend you to transfer it to other wallets like Ledger Nano S for safety reasons.
Features of Binance
Binance currently supports multiple languages such as English, Chinese, Korean, Japanese.

Binance is known for their high performance, they are capable processing 1.4 mil orders/second.

They have a really low trading fee, just 0.1% of the transaction.

Built-in Wallet for holding the currency.

Binance provides great customer support which most of the exchange or wallet websites doesn't do these days.

They have all the major currencies such as BTC, ETH, LTC, BNB, XRP etc.
That's it with this article on best ripple wallets or best XRP wallet to store your ripple coins. We only recommend Ledge Nano S if you really want to be on the safest side. It is really a great investment and its worth the money.
Thank You and please share this article with your friends.