As an Amazon Associate, I earn from qualifying purchases at no extra cost to you. Thank You for your support.
Best Bitcoin Cash Wallets – Bitcoin cash going to the moon right now after Coinbase announced that bitcoin cash will be in Coinbase for buying and selling, this shows that cryptocurrency is here to stay and it will be a long-term business for everybody. 
A lot of people have been requesting us after publishing an article on Best Ripple Wallets to write an article on Best Bitcoin Cash Wallets. So we here at BuyersGuideX did our intensive research and came up with some really good bitcoin cash wallets which are pretty safe and easy to use.
Best Bitcoin Cash Wallets BCH – What is the Best BCH Wallet?
| Name | Type | Supported CryptoCoins | |
| --- | --- | --- | --- |
| Guarda Wallet | Online | BTC,XRP,ETH,LTC, and others | |
| Atomic WalletAtomic Wallet | Desktop and Mobile | Btc,Eth,XRP,LTC and Other Alt Coins | |
| Ledger Nano S(EDITOR'S Choice) | Hardware | Btc,Eth,XRP,BTG,ETC,LTC and Other Alt Coins | |
| Jaxx | Mobile and Desktop | Btc,Eth,XRP,BTG,ETC,LTC and Other Alt Coins | |
| BTC.com | Web and Mobile | Bitcoin and Bitcoin Cash | |
| Coinomi | Mobile | Btc,Eth,XRP,BTG,ETC,LTC and Other Alt Coins | |
| Electron Cash | Desktop and Mobile | Bitcoin Cash | |
Best Bitcoin Cash Wallets BCH – What is the Best BCH Wallet?
Guarda Wallet
Guarda Wallet is cryptocurrency wallet and its available in Desktop, Web, Mobile, and Chrome Extension versions. You can use it on Windows, Mac, Ubuntu, Linux, iOS, and Android. Guarda Wallet accepts around 40+  coins and 10000 tokens. The popular coins that are accepted in Guarda Wallet are Bitcoin, Ethereum, Ripple, Bitcoin Cash, Litecoin, EOS, Binance coin and more.
Guarda is a company based in Estonia. They are one of those rare wallets that support BEP2 Token (Binance Chain). My favorite feature with Guarda is that you can buy and also exchange cryptocurrency on the wallet itself.
Some of the Unique Features of Guarda Wallet are
Guarda Wallet is available in iOS, Android, macOS, and Chrome Extension, as its a multicurrency wallet you can use this on any device that you own. Every few wallets support so many platforms at the same time.
User-Friendly and Lightweight
Guarda Wallet is very much user-friendly and lightweight. I run this wallet on my macOS and it runs really smoothly without loading up my memory. Even a beginner can use this wallet easily as its user interface is really minimal and easy to use. 
Buy and Exchange Currency
Guarda Wallet has a builtin Currency Exchange which is powered by ChangeNow and CoinSwitch. You just Buy and Exchange currencies on the wallet itself which is super handy.
Guarda Wallet supports more than 40+ coins and 10000 tokens such as Bitcoin, Ethereum, Ripple, Litecoin, Binance Coin and more. 
Atomic Wallet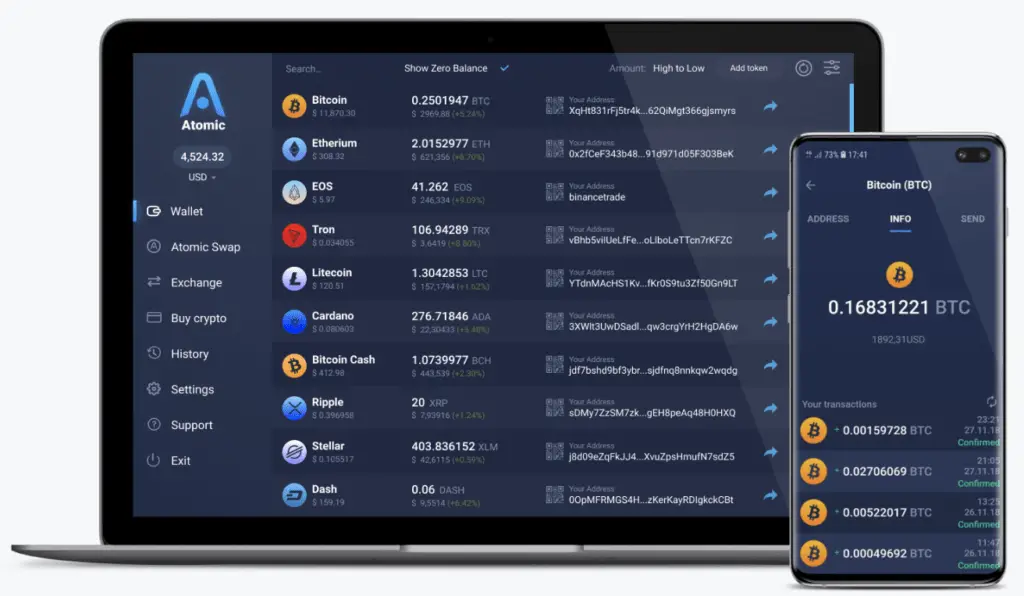 Atomic Wallet is really a very unique and powerful cryptocurrency wallet. They have some really good and powerful features. One of my favorite reason for the atomic wallet is how transparent they are and also the reliability. 
Some of the features of Atomic Wallet are 
Atomic Swap Exchange is where you use decentralized Atomic Swap to proceed with cross-chain exchange avoiding third party risks. 
You can buy cryptocurrency on the wallet itself. You can crypto such as Bitcoin, Litecoin, Etherum, Ripple and Bitcoin Cash with your bank card. They accept many currencies such as USD, EUR, and many others. 
Atomic Wallet is very secure. They have really strong encryption built so you don't have to worry about the safety of your currencies in the wallet. 
Atomic Wallet supports more than 500+ coins and tokens. They support popular coins such as Bitcoin, Etherum, Litecoin, XRP, Binance Coin and more. 
Ledger Nano S (Editor's Choice)
Ledger Nano S is known for its security and how safe this wallet would keep your bitcoin cash coins because it is a hardware-based wallet.
We totally recommend this bitcoin cash wallet because of it user-friendly, safety, and other reasons.
It supports all the top cryptocurrencies like Bitcoin, Bitcoin Cash, Etherium, Litecoin, Ripple, Dash, Bitcoin Gold and many other altcoins, and they keep adding new coins every day.
Unique Features of Ledger Nano S
Ledger Nano S supports Bitcoin, Bitcoin Cash, Litecoin, Ethereum, Ripple, and altcoins.

Check and confirm transactions on the display and confirm with using the physical buttons (anti-malware second factor).

Your confidential data is never exposed: it is secured inside a strongly isolated environment locked by a PIN code.

Your accounts are backed up on a recovery sheet. Easy restoration of any Ledger device or compatible wallets (BIP39/BIP44).

Ledger Nano S supports the FIDO® Universal Second Factor authentication standard on Google, Dropbox, GitHub or Dashlane.

Use companion apps such as cryptocurrencies wallets, and also FIDO® U2F, GPG, SSH or build your own applications.

Compatible with Windows, Linux, and Mac.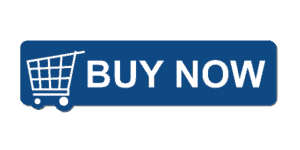 Coinomi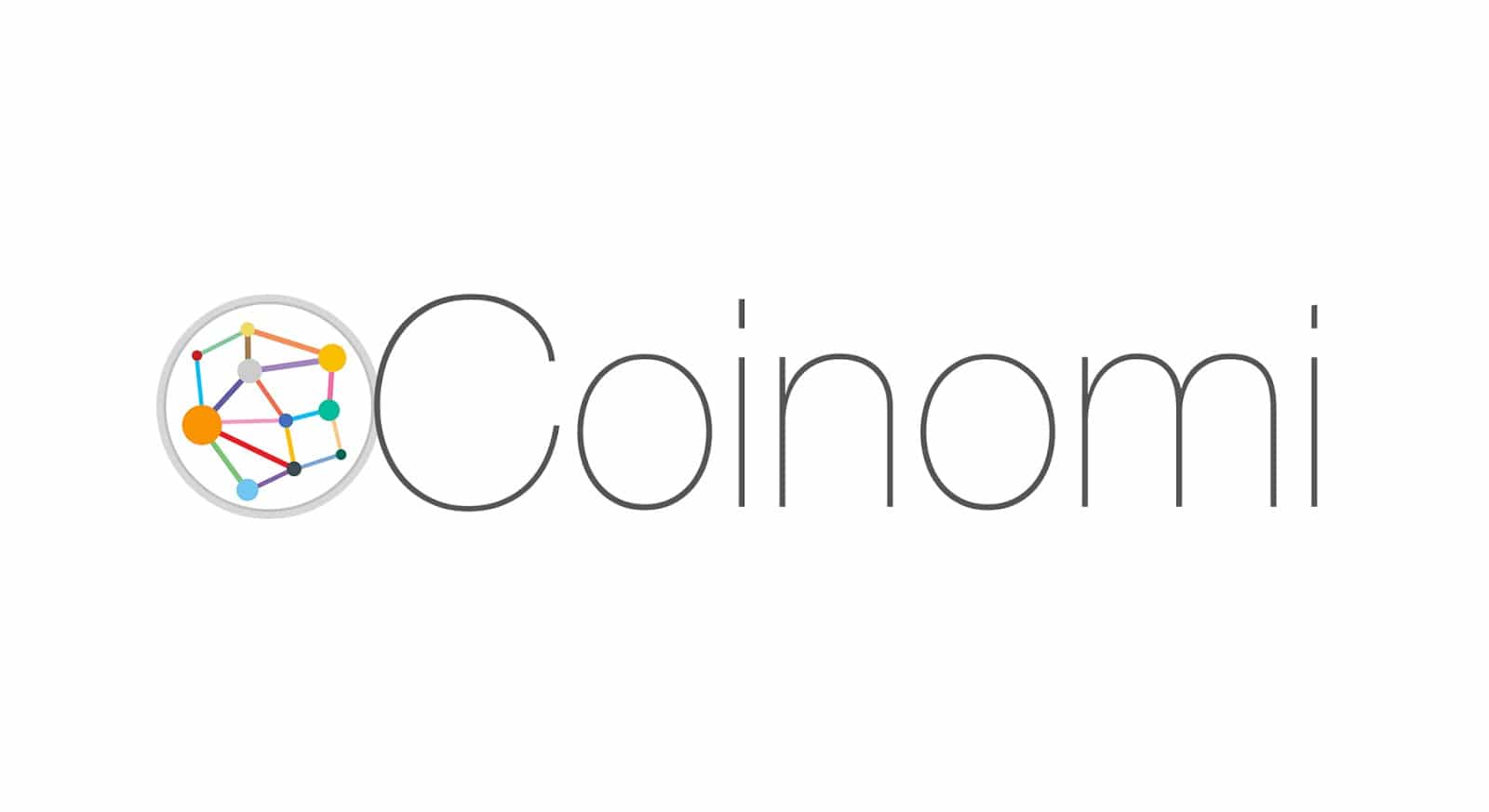 Coinomi is a very popular android cryptocurrency wallet. Their tagline is "Free Secure Source-Available Multi-Coin Multi-Asset HD Wallet for Bitcoin Altcoins and Tokens". There currently online available only for Android Mobile User and on their website they have mentioned that they are coming soon for iOS mobile too.
Coinomi supports all the popular cryptocurrencies such as Bitcoin, Bitcoin Cash, Etherum, Dash, Dogecoin and many other alt coins. This bitcoin cash wallets can be used.
Unique Features of Coinomi
Native support for bitcoin and most major altcoins and tokens. Continuous integration of key altcoins and tokens.

Your private keys never leave your device. Strong wallet encryption and cryptography guarantee that your funds will remain safe under your ultimate control.
No KYC bureaucracy to access your funds, no IPassociation, no identity linking, no transactions tracking. Our servers anonymize your requests by hiding your IP address from prying eyes.
Convert between altcoins instantly from within the app, through our strategic partners, ShapeShift and Changelly.
Transaction fees are calculated dynamically, allowing you to get the best value for money at all times. Alternatively, you can use your own fees, in all supported coins.
Jaxx
Jaxx is another very popular multi-cryptocurrency wallet which is available for both Mobile and Desktop. One such unique feature with Jaxx is that they will allow you to control your private key, which means you not only get full control on your crypto coins but you will also get a free coin to the respective ratio post fork of that coin, just like how bitcoin forked to bitcoin cash. 
Jaxx is a Desktop and Mobile Wallet which would let you store  Bitcoin, Bitcoin Cash, Ethereum, Ethereum Classic, Litecoin, Dash, Zcash. Jaxx users can even buy, sell, trade cryptocurrency using the application.
Unique Features of Jaxx
Jaxx uses a 12-word "Masterseed" to help you manage the private keys to your Bitcoin, Ethereum, Bitcoin Cash and other blockchain assets.

The Jaxx Blockchain Interface gives you the ability to trade your Bitcoin, Bitcoin Cash Wallets, Ethereum, Ethereum Classic, Litecoin, Dash, Zcash and a variety of other cryptocurrencies simply, quickly, and securely with as few as two touches.

The Jaxx mission is to support a wide range of exciting blockchain projects. Jaxx curates the world of smart-contract, distributed ledger, and blockchain offerings to identify high-value opportunities for you.

The Jaxx platform is developed and offered by Decentral, Canada's leading blockchain company. Founded by Anthony Di Iorio, co-founder of Ethereum, Decentral's products, and partners connect a large and growing community of Bitcoin and cryptocurrency pioneers.
Electron Cash
Electron Cash is a wallet specially developed for bitcoin cash. Same as bitcoin fork where bitcoin is forked into bitcoin cash, electrum is forked into electron cash.  It allows you to back up your wallet via a mnemonic seed phrase, like a true HD wallet. It is a light wallet as it doesn't require you to download the full node of Bitcoin Cash. 
Electron Cash is available for Windows, Linux and Mac operating system and mobile version are out too.
Unique Features of Electron Cash
Electron Cash wallet is very safe, they even provide the private key which can be exported and managed by the user.

Electron Cash promises no downtime so you don't miss out on important trading or such.

Electron Cash is Instant in depositing and withdrawing.
BTC.com
I am sure most of them would have definitely heard BTC.com. They are very popular and was one of the first people to market bitcoin and other cryptocurrencies. BTC.com is web version and also smartphones such as iOS and Android. They provide private keys that can't be compromised by any external hacker or attacks. 
These are our recommendations and we don't take responsibility for any other problems. We strictly recommend you to only use Ledger Nano S Wallet, which is a hardware wallet and it will definitely help you securing your bitcoin cash or cryptocurrencies. If you find this article, please share it with your friends via Social Networking sites. Thank You!