As an Amazon Associate, I earn from qualifying purchases at no extra cost to you. Thank You for your support.
If you're a fan of WoW, then you probably already know that the seventh expansion is out and available now. It goes by the name of Battle for Azeroth, and it brings a couple of changes.
In general, there are a ton of new additions just like every expansion in the past. There are new raids, features, and new zones. It even comes with a new level cap!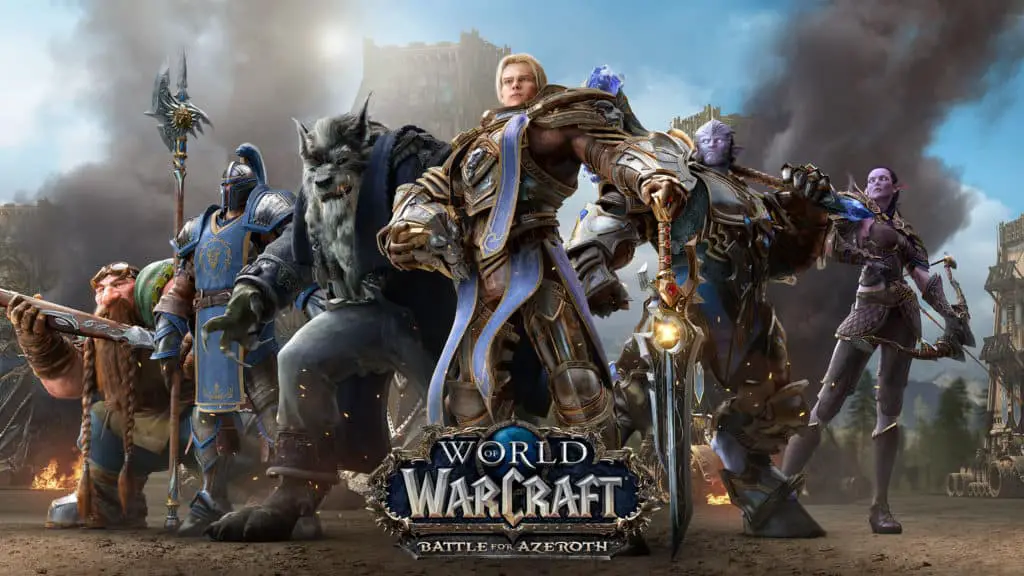 If you don't know about these changes, then keep reading and learn everything you need to know.
World of Warcraft Battle for Azeroth: Everything you need to know
New Level Cap
The new level cap is now 120, a step up from the previous 110. This also ushers in a return to level scaling – so now you can play and level through the zones using any order that you want. 
This also means that all of the old content has the same level scaling. Each zone has a range of levels that it will scale in, and everything you encounter in that zone will be scaled to your level. Challenges and rewards will also scale within the same range in accordance to your level while you're in that zone.
This doesn't speed up the leveling process for you, but it does make leveling more fun.
No More PvP Servers
Yes, it's a shame, PvP servers are out. This seems a little counterintuitive since Battle for Azeroth has such a huge focus on conflict. If you're a PvP'er at heart – have no fear, there's an alternative in this expansion.
There's a new War Mode that you can activate and fight other players who are in the opposite faction. This definitely scratches the PvP itch that so many have. It's worth noting that you can only fight other players who have also activated their War Mode.
Read This: Latest Fortnite Characters
By having your War Mode turned on, you get extra XP towards the conquest bar for PvP. 
New Content
One great thing about the Battle for Azeroth is all the new content. In Blizzard's 8.1 patch, they released a ton of new content. 
One of the newest additions is the new campaign missions, "Tides of Vengeance". There are also two new island expeditions added – called "Jorundall and Havenswood.
PvP islands and Mythic islands give you more Artifact power. This is great news if you couple this patch with Mythic+ boosting to get the best possible results. Another great change for daily life on WoW is that weekly quests need fewer Azerite than they previously did.
The next bit of good news circles around the two new raids. The Battle of Dazar'alor raid follows Alliance players as they try to commandeer a city. If you're on the opposition, as a part of the Horde, you're trying to stop their conquest and defend your city. You have to beat the quest as one of the sides before you unlock the other. 
If you're a fan of the Crucible of Storms raid, you're in for some bad news. They downsized the raid and now it only has 2 bosses.
Conclusion
The folks at Blizzard have been making consistently good expansion packs, and Battle for Azeroth is no exception. It brings a lot of new changes with it that you're sure to love. It has new features, new zones, new raids, and a new level cap of 120. Level scaling is now applied to all new and old zones which makes leveling up more fun. PvP servers are gone, and new War Mode is introduced to keep PvP alive. There are new campaign missions, new raids, and adjustments to previous raids.
Overall, there's a lot to love with this newest expansion.