Created by Grinding Gear Games, Path of Exile is a challenging and exciting game that is returning as a popular choice among gamers. With the latest upgrades and mechanics, the developers have made some remarkable changes to the game.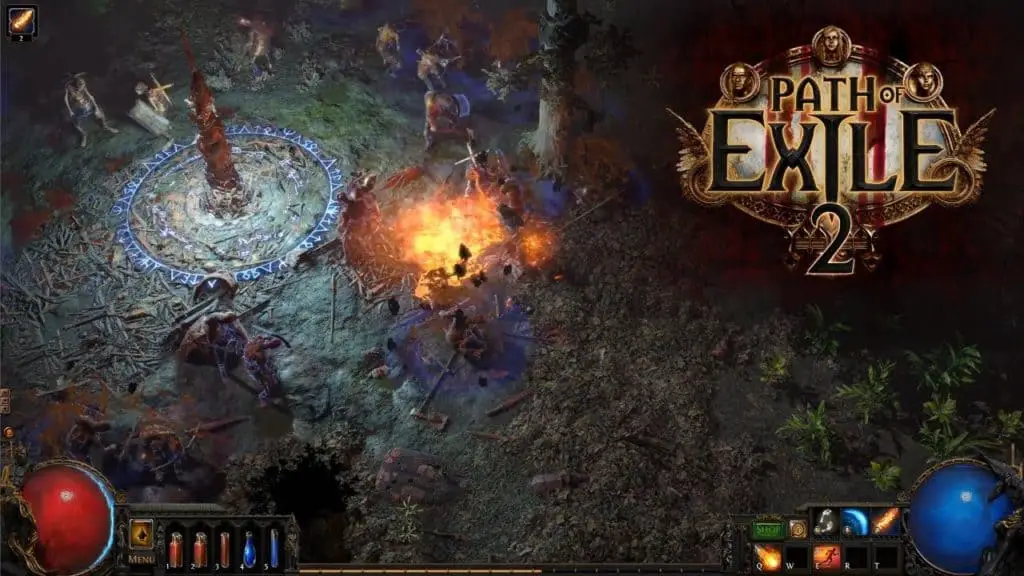 Below, we cover a few resources from the game that a player must consider.
Loot Filter
Having PoE filters while playing Path of Exile is important if you wish to make your gaming hassle-free and fluent. As a gamer, you would not want to pick up items that are not as valuable as other items. You would prefer saving the space for safekeeping precious and rare materials.
This is where loot filters come in handy. While you can make one yourself, it is easier to get a pre-made one. This is also an energy, time, and effort saving option. Gamers should also keep themselves focused. If they come across a dropped item, they should pick it up. The filter will then display what you have picked.
You can view the item, assess its requirement or importance, and then decide whether you need it. It is recommended that you always pick the unique, even if you think that they are useless. Gamers can use Filter Blade to make their own customized loot filter. Using this tool will help you save a lot of time, and it will also get you a representation of what the drops look like.
Start Trading
Trading in Path of Exile can be a bit complex for the players, especially the beginners. The game creators have made it clear that a large section of the gaming community of PoE does not trade. This highlights that the drop rate for all items are fixed and based on the presumption of the player indulging in trade.
However, if you do trade, then you must consider getting Premium Stash Tabs. Having these on your side will make trading a whole lot easier for you. Although, this is not compulsory. Not many players would prefer purchasing products that are not priced properly. This is why one must have a stash tab from a third party program to help you search for an offer easily.
Path of Exile Currency
The PoE Currency system contains numerous types of scrolls and orbs. Any item that qualifies as currency in PoE, will have an ability enhancement or crafting function. Therefore, the gamer has to stay vigilant to keep these safe and upgrade their character.
These items can be obtained from the drops of chests or monsters. Or you may get these from vendors in the town by trading a particular configuration of items. Currency, in Path of Exile, plays an important role in supporting the trading. A few orbs can be traded for crafting and other small tasks. While the rare large orbs can be traded to procure powerful tools and equipment.
Expanding Builds
Making or locating a good build is another challenge in PoE. Considering that the forums are filled with a large variety of builds, they are attempting to trade their ideas to the gamers. The Path of Exile resources can help you in finding the best builds from the top players of the league. These are also useful in acquiring theories that can help you create your own builds.
The website will keep track of all the players from your leagues and the gear, jewel, or gems they use for completing their build. They also have the stats of gains from the passive tree. You can also view other player's profile and their passive tree skills. This will give you a better idea of the level you are playing in so that you can equip yourself with the best strategies.
Labyrinth
If you like to create different characters, then you must visit the Labyrinth. You can perform carry services or farm currency to receive additional profits. Players just have to stay active in their labs to help them run smoothly. PoE Lab can be used to navigate through the Labyrinth by using a particular resource.
Since the layout for the Labyrinth changes daily, this becomes very helpful in reaching the desired areas. There are several videos and reviews available online that help the players understand the game better. Unlike basic images, these can help you know the process better.
Mapping
The last resource for PoE would be Mapping. It is one of the main activities that a player will perform after completing ten acts in the game. This is like an overlay program, which helps the player keep track of all of their maps and drops. This comes in handy while checking things like completed maps on an hourly basis, currency spending decisions, and more.
It also tracks returns or losses on making an investment. Effective use of mapping can make you a pro player of the game. Furthermore, if you are unable to procure any currency, then it is suggested that you work on improving your mapping skills. Only then can you obtain more currency and become an expert.